National Association of Counties

2021 Video Conferencing Kiosk for Marriage License Processing
2020 Live Chat
2017 Paper-On-Demand Electronic Office

Texas Department of State Health Services

Five Star Exemplary 2019, 2018, 2017, 2015 ,2014, 2012, 2011, 2010
Five Star Service 2016, 2013

Texas Association of Counties

2020 Best Practices – Video Conferencing Kiosk for Marriage License Processing
2013 Bridging the Gap

County and District Clerk's Association of Texas

(CDCAT)

2021 Award of Excellence in Criminal Courts

Live Help Now!

– 2020 Top 100 Best Customer Service Award
Issues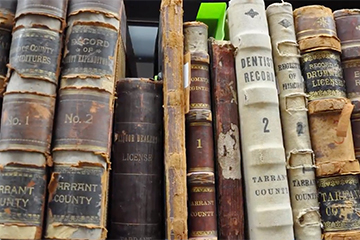 Preserve records, access to records
If you need your records, chances are it's because you need them in a timely manner. Mary Louise has implemented technology to streamline access to many of your most important records. She was the first County Clerk in Texas to allow you to search Tarrant County land records online and purchase a certified copy from the comfort of your home or business, anytime day or night. Previously these copies could only be obtained by way of a trip to the courthouse in downtown Fort Worth. Additionally, you can purchase birth or death records online using a highly secured process. Mary Louise understands your time is valuable and wants to simplify access to your records as much as the law and technology permits. You may be surprised to know the County Clerk possesses records dating back to the birth of Tarrant County in the late 1800's. In recognition of how important these records are, Mary Louise invested to painstakingly preserve these documents in specialized hardened binders to ensure their longevity for generations. Additionally, these records have been digitized to minimize the need to physically handle them. Records are preserved, protected, but accessible- that is exactly what you expect from your County Clerk.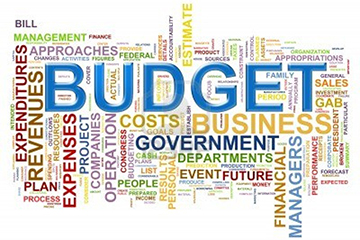 Saving money through smart budgeting
As a fiscally conservative Republican, Mary Louise has consistently operated her office underbudget, saving taxpayers $7 million to date. She has repeatedly demonstrated that technology, when effectively applied, saves taxpayer dollars by way of streamlined operations and staff realignment.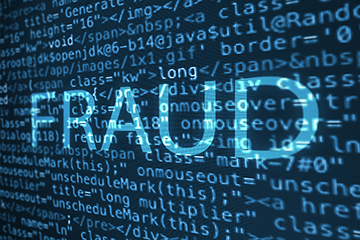 Protect the public from fraud
Mary Louise is determined to protect you from fraud, both physical and virtual. During the 87th Legislative Session, new language was added to HB 3415 at the ask of Mary Louise. Becoming law September 1, 2021 counties with 800,000 or more in population can require a photo ID when filing documents in the Land Records Dept. Recognizing fraud comes in many forms, Mary Louise offers Property Fraud Alert to protect taxpayer's land records from potential hijack or theft. This free service notifies you when a document has been filed using the subscriber's name to assist in monitoring any fraudulent activity that may occur. She partners with the Criminal District Attorney's office to review suspicious documents to help deter potential fraud. Digital records are stored using the very latest in data protection tools. Physical records are stored in a state-of-the-art facility, meticulously cataloged and highly secure.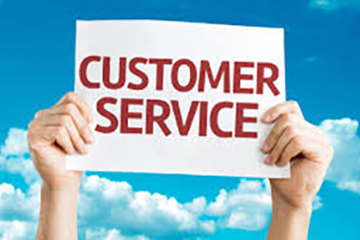 Customer service
Mary Louise understands she serves the taxpayers of Tarrant County, you are her customer. She grew up working in the service industry and understands the value of serving customers, considering it one of her signature issues. The County Clerk's Office has a mission statement that is easy to find throughout her offices- "To provide cost-effective services and a satisfying citizen experience". Not only does she speak to it daily in meetings as she interacts with her team members, she encourages it through action. In all areas that serve the public, Mary Louise has placed comment boxes and QR codes for customers to tell her how their visit went. She serves to make your life easier.
Notable Achievements
Saved taxpayers more than $7 million over her first three terms through smart, responsible budgeting
Leveraged technology to enhance services while reducing costs
Used programs and technology to protect your records, both physical and digital, from fraud
Implemented a new Land and Vital Records state-of-the-art records management system in 2020
Helped protect citizen's homes through the free Property Fraud Alert program
An industry leader in digital media campaigns for the County Clerk office
Successfully operating five Passport Acceptance facilities across Tarrant County
Implemented paperless processes for both Probate courts and three Civil courts to expedite the administration of justice
First in Texas to introduce cutting edge technology of a "Super Search" allowing citizens and businesses to search and request a certified copy of a land record from their homes or offices
Published the Tarrant County 2020 Coronavirus Pandemic book- to memorialize the activities during the pandemic, to capture and document its impact, and to honor the challenges, responses and actions of all Tarrant County employees.
Successfully created a culture of a monthly "Health Initiatives" for all team members. Contests, awards and drawings have helped improve overall healthy living and choices
Creator of Circus Cybrary – a digital space within the County Clerk Intranet that invites team members to take short breaks to solve riddles, view short TED videos, puzzles and workday Memes to promote overall joyful moments for mental health during the workday.
Took mail driven notification digital, producing significant savings in postage
Consolidated records offices into one – eliminating duplications and simplifying access to records